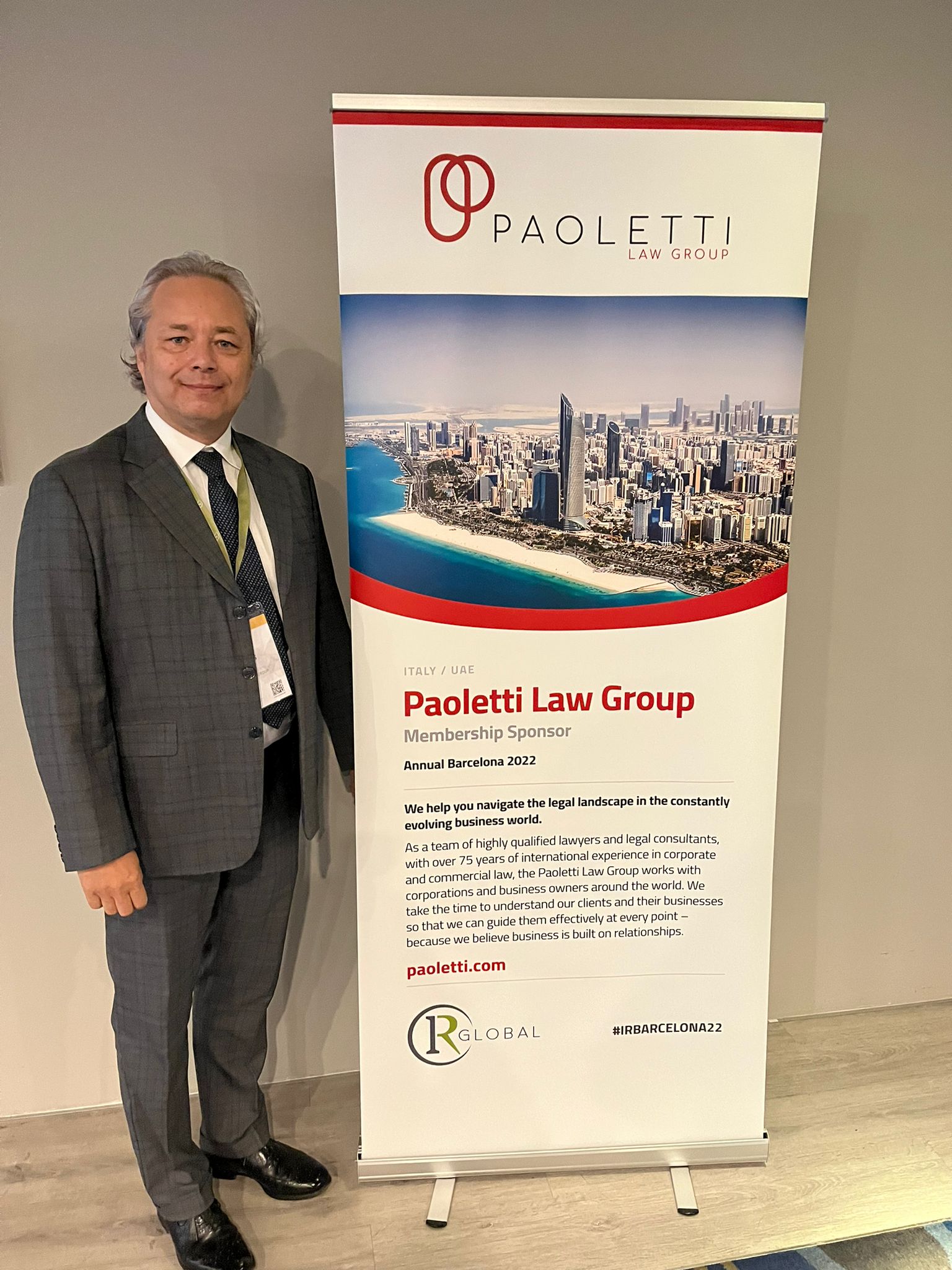 Paoletti Law Group was honored to be a Membership sponsor for IR Global's Annual Conference held in Barcelona, Spain last 22 October to 25 October 2022.
This was a fantastic opportunity  to meet and re-connect with 350+ members who attended, and represented 75+ jurisdictions from all over the world.
Guided by the theme, Shaping the future, we look to how we can better organise for a post pandemic future, and how as leaders we embrace the changes to be a future ready company. As companies face an uncertainty this is the opportunity to learn new tools from the experts to create new modes within your organisation that are more flexible, integrated, inclusive, and resilient.
IR GLOBAL  – a multi-disciplinary professional services network that provides legal, accountancy, financial advice to companies and individuals around the world.
Here is a brief interview of our Managing Partner Mr. Thomas Paoletti and how IR Global is relevant to him and to his business.