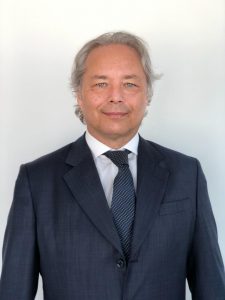 With over 20 years of legal experience, clients depend on Thomas's specialised knowledge and expertise to support their businesses around the world.
Thomas began practising law in 1997 in Rome, his home city. He originally moved to Dubai to assist Italian companies and entrepreneurs interested in entering the market in the Middle East.
Following his years of private practice in Rome, Thomas launched the Paoletti Law Group in the United Arab Emirates to offer advice and assistance to companies that require international legal support with actionable knowledge that reaches across jurisdictions and understands multiple markets.
Thomas believes legal representation is more than just providing advice and documentation – it's a supportive relationship that empowers a business throughout its entire lifecycle. His own extensive experience working with companies from across the globe has shown him how vital the right legal support system can be for businesses to thrive in any market.
Thomas is also dedicated to supporting rising attorneys who share his approach to representation for companies who require on-going support and legal guidance. In this respect, he has created the Paoletti Law Accelerator programme to give promising lawyers a platform to develop and grow their practice with expert assistance and oversight. He's also a graduate of the Assentiv coaching programme, which gave him unique insights into how to build a business and the true meaning of pursuing an entrepreneurial dream.
With ever-increasing interconnectedness between nations, markets, corporations, and people, Thomas is committed to giving clients the holistic guidance and dynamic support required to thrive through internationalisation.