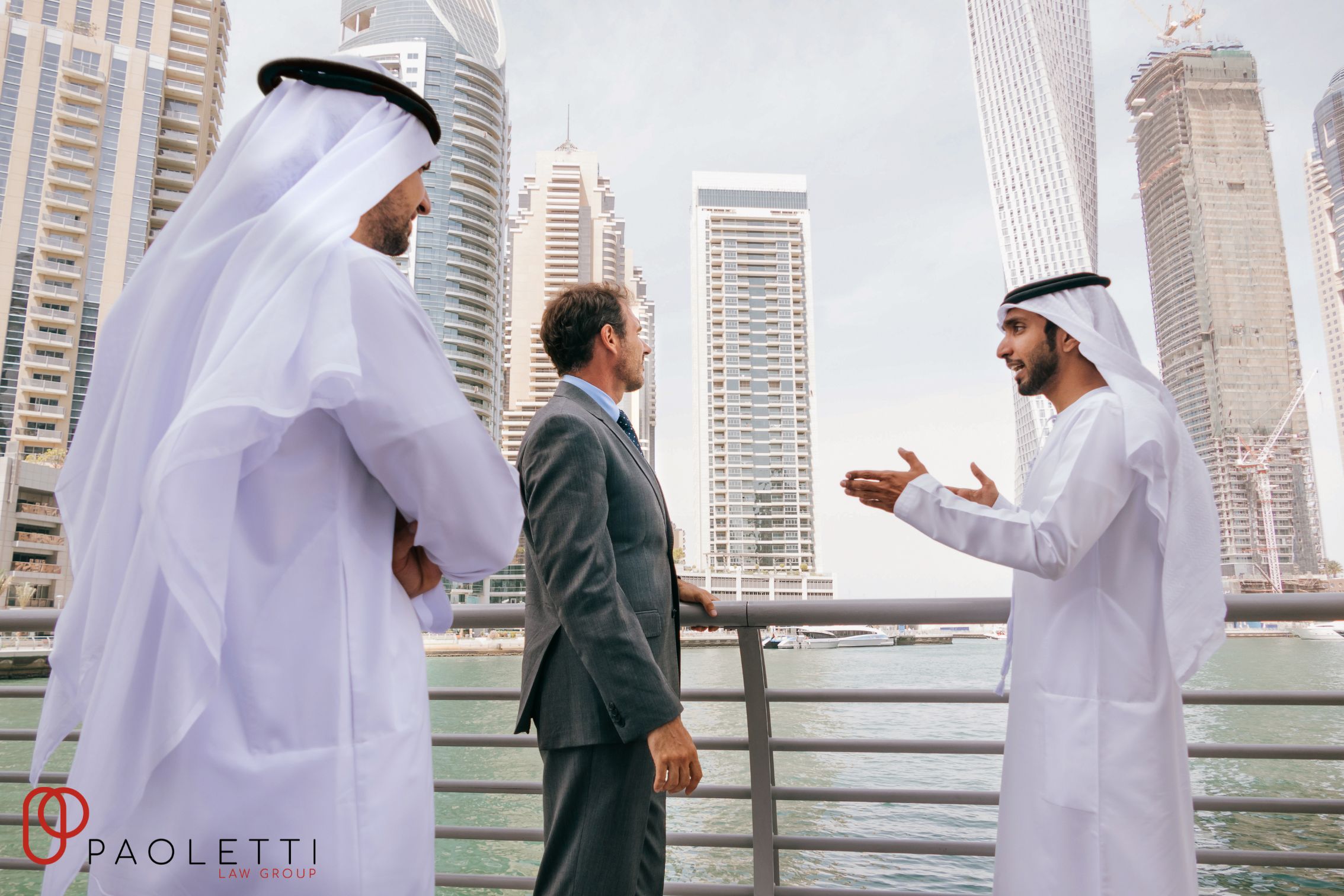 The United Arab Emirates (UAE) is a popular destination for businesses of all sizes, thanks to its strategic location and business-friendly environment. When considering incorporating a business in the UAE, there are a few things you need to keep in mind. First, you need to decide whether you want to set up your business in a free zone or on the mainland. The decision of whether to incorporate in a free zone or on the mainland depends on a number of factors, including the type of business you are operating, your target market, and your long-term goals. You need to understand your business needs and the objective with which you wish to enter this region.
If you are operating a business that is export-oriented or that requires access to foreign talent, then a free zone may be a good option for you. Free zones also offer a number of benefits that can help you to scale your business, such as 100% foreign ownership, zero corporate tax, easy access to financing and a streamlined regulatory environment. If you are targeting the UAE market then incorporating on the mainland may be a better option for you. For instance, a business in the field of retail, real estate, construction, hospitality, healthcare etc are suitable for being setup in the mainland. On the other hand, businesses related to financial services, trading, information technology, research and development can take advantages from a regulatory setup of a free zone company. 
Market Entry Strategies:
Research and Market Analysis: Before entering the UAE market, conduct thorough research to understand the local business landscape, target audience, competitive dynamics, and regulatory requirements. Identify market gaps and opportunities that align with your business objectives.
Partnering and Networking: Building relationships with local partners, distributors, suppliers, and industry networks can provide valuable insights, facilitate market entry, and establish a strong presence in the UAE.
Compliance with Regulations: Comply with all legal and regulatory requirements relevant to your business activity, including obtaining the necessary licenses and permits. Engaging legal consultants can ensure adherence to local laws and regulations.
Once you've decided where to set up your business, you need to choose the right legal structure for your company.
The most common legal structures for businesses in the UAE are:
Limited Liability Company (LLCs),
Free Zone Company,
Joint Stock Company (Public or Private),
Branch or Representative Office,
Sole Proprietorship and Civil Company.
Once your business is registered, you need to open a bank account and obtain a trade license. It's important to note that the legal requirements and regulations for incorporation of a company may vary depending on the Emirate and the specific activity or industry of the company. This process can be complex, so it's important to get professional help.
Once you have established your business in the UAE, you need to start thinking about how you want to scale it. There are a number of ways to do this, including:
Strategic Planning: Develop a clear growth strategy that aligns with your business goals and target market. Identify expansion opportunities, invest in marketing and branding, and adapt your products or services to meet the evolving needs of your customers.
Talent Acquisition and Development: Recruit and retain skilled professionals who understand the local market and can contribute to your business growth. Invest in employee training and development programs to enhance capabilities and ensure a competitive edge.
Collaborations and Partnerships: Seek strategic collaborations with local companies, suppliers, or distributors to expand your market reach and leverage their networks and expertise. Joint ventures or partnerships can accelerate your growth trajectory in the UAE.
Conclusion: Incorporating a business in the UAE requires careful consideration of the most suitable setup, whether in a free zone or on the mainland. By strategically navigating the incorporation process, market entry, and scaling efforts, entrepreneurs can position themselves for long-term success in the dynamic and thriving business landscape of the UAE.
If you have any further questions, please do not hesitate to contact us.