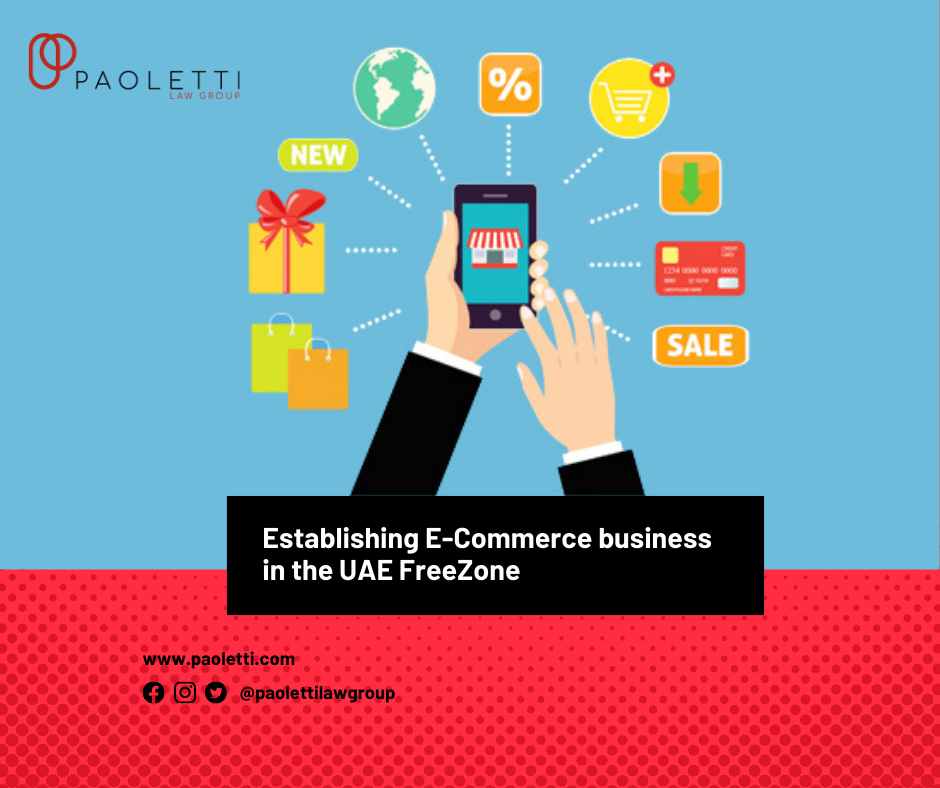 The e-commerce business while already thriving got a big boost during this pandemic when people relied on online platforms for even grocery shopping. Despite having the best shopping malls, many companies in the United Arab Emirates (UAE) are expanding their e-commerce platforms for reaching wider markets. 
In the UAE the first step for establishing any web-based company is obtaining a license from the Department of Economic Development. For establishing an e-commerce business in a free zone, you will need to apply for a license from the relevant free zone authorities. The license not only legitimizes the existence of the e-commerce website but also helps the website build trust with its consumer base. 
Free zones across the UAE are popular sites where e-commerce companies register themselves. Few of the free zones providing dedicated licenses to such e-commerce platforms are UAQ free trade zone, RAKEZ, DMCC, Ajman free zone, Fujarah Creative City, and other.  
The Dubai CommerCity (DCC), established in 2021 is an exclusive free zone dedicated to support the growth of e-commerce market in the Middle East and North Africa (MENA) region. It aims to provide advantage to the investors by providing setup support through fast registration and licensing. Further this dedicated free zone provides necessary infrastructure to e-commerce platforms in form of centralized customer relation management system, payment gateways, web developers and much more. Other incentives include 100 % foreign company ownership, exemption from paying income tax and corporate tax, and 100 % repatriation of capital and profits. 
Another important feature of an e-commerce business is creating a payment gateway method to enable secure flow of money from consumer to business and vice versa. The UAE's Federal Law No. (1) of 2006 on Electronic Commerce was passed to facilitate and promote electronic transactions by ensuring their legal effectiveness. This law served the purpose of minimizing the forgery of electronic communication and financial transactions. This led to a boost for the e-commerce sector which needed such assurances for the consumer confidence. Every e-commerce business requires secure online payment gateway to transact through plastic money (credit or debit card) or other online modes of payment.  
The primary regulatory body responsible for regulating electronic transactions and commerce in the UAE is the Telecommunications Regulatory Authority (TRA).  Other than that every emirate has a Department of Economic Development (DED) responsible for regulating electronic transactions of consumer related commerce. DED is given responsibility by the Federal Law No. 24 of 2006 (UAE's Consumer Protection Law) to issue codes and policies for companies to abide by on digital platforms.  
For more information please feel free to contact –