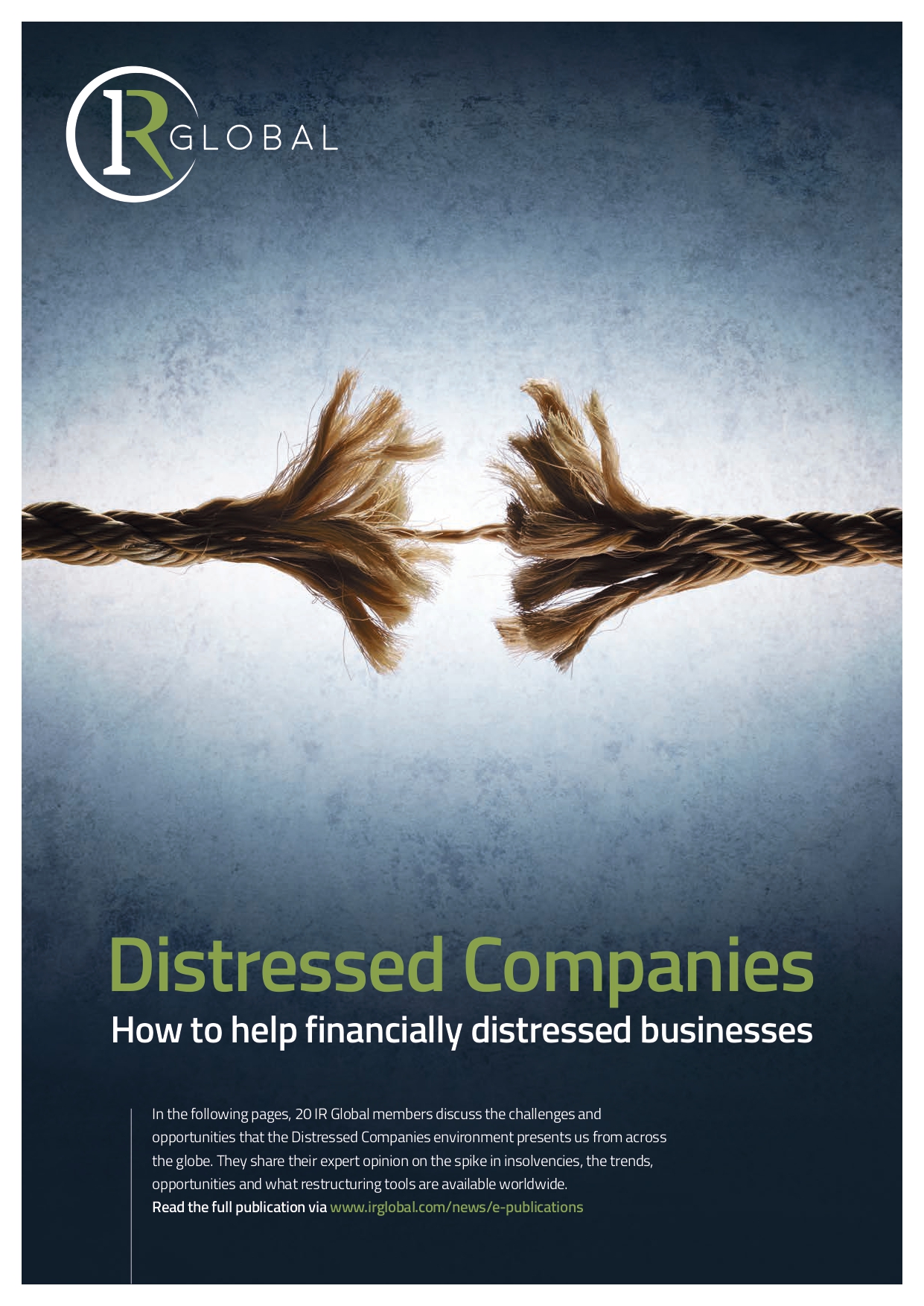 We are delighted to share with you our latest contribution to IR Global's June 2022 Publication, entitled "Distressed Companies: How to help financially distressed businesses".
Three questions for our three experts from UAE and Italy with their top tips and legal insight

1)With the recent spike in insolvencies across the globe, do you believe that the number of distressed companies will increase in the coming years? How will your firm be assisting?
2)Why is Chapter 11 an attractive tool for international companies and your clients?
3)What are the trends and opportunities regarding distressed businesses in your jurisdiction? What advice are you giving your clients to take advantage of the distressed environment?
To read our contribution kindly click: