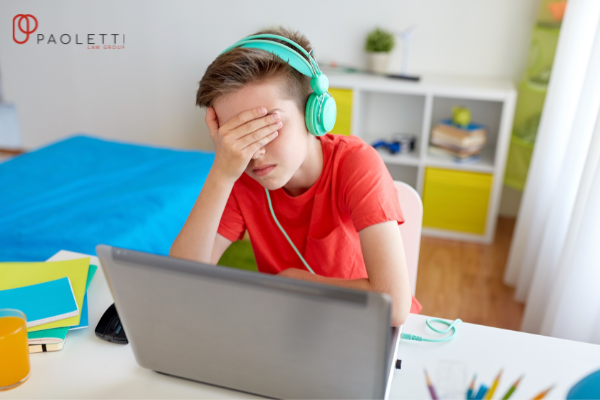 Cyberbullying is a modern phenomenon that has arisen as a product of two distinct convergent changes in XXIst century society, these are:
Globalization: The increasing interconnectivity of individuals and groups through technology and global markets, which leads in turn to an increase in the abundance of telecommunications and electronic networks.
Social Media: Tied in some ways to the above-mentioned phenomenon, the rise and development of massive communication networks like social media, has allowed for an increased ability to contact and meet new people and become part of new social, economic and political groups.
As a consequence of this, information has become faster and more easily accessible than in the past two centuries combined, and, for this reason, it has become also easier for criminals and subversives to scam and intimidate or bully others through this seemingly innocent media.
Nevertheless, in the United Arab Emirates (UAE), technology is regulated in such a way that it does not produce the amount of harm and damage that it produces in many other countries around the world; this is due to the intrinsically cautious attitude of Arab and Muslim countries towards information, news media and knowledge in general.
For this reason, the Arabs locally, and the Muslim societies more globally were at the crossroads of many trade routes and social networks that passed through their lands, which in turn created a steady influx of knowledge, particularly from India and Greece, that allowed for the birth of a scientific revolution in the Muslim world.
Since these early days, the Arab nations always had an open attitude towards education and information, but differing from the western view of it, in that knowledge should only serve the community.
Having considered this geopolitical and social context, it is relevant to point to the legal manifestation of this principle as it is expressed in the Federal Law N 3 of 2003, also known as the Telecommunications Law, which created a Telecommunications Regulatory Authority or TRA for short.
The main objective of the TRA is to monitor the communications networks, such as News Channels, Social Media, and Internet Service Providers (ISP), only transmit information and data that contributes to keep the moral standards of the Federation; this means censoring the production and/or distribution of pornographic material, subversive discourse and opinions that are contrary to the morals of the people of UAE.
Additionally, one of the most important tools of the TRA for this purpose is the Federal Law N 5 of 2012 amended by Federal Law N 2 of 2018, also called the Cyber Crimes Law, which expands the legal reach of the TRA to all crimes related to the misuse of technology in the pursuit of immoral and harmful actions; one good example of this is article 20 of the aforementioned Law, that expresses the conditions, and punishment of slander and defamation of a person through electronic or news channel media.
Another article that is relevant in this respect, is article 16, that states that the perpetrator of an action considered to be extortion through electronic means, shall be punished with imprisonment of two years at most and a fine of no less than 250,000 Dirhams, and not exceeding 500,000 Dirhams.
All in all, the misuse of information and communication technologies for intimidation, bullying and/or exploitation, is highly regulated and severely punished by the government, since it is considered a particularly harmful conduct within the culture of the UAE.
To know more, kindly contact: