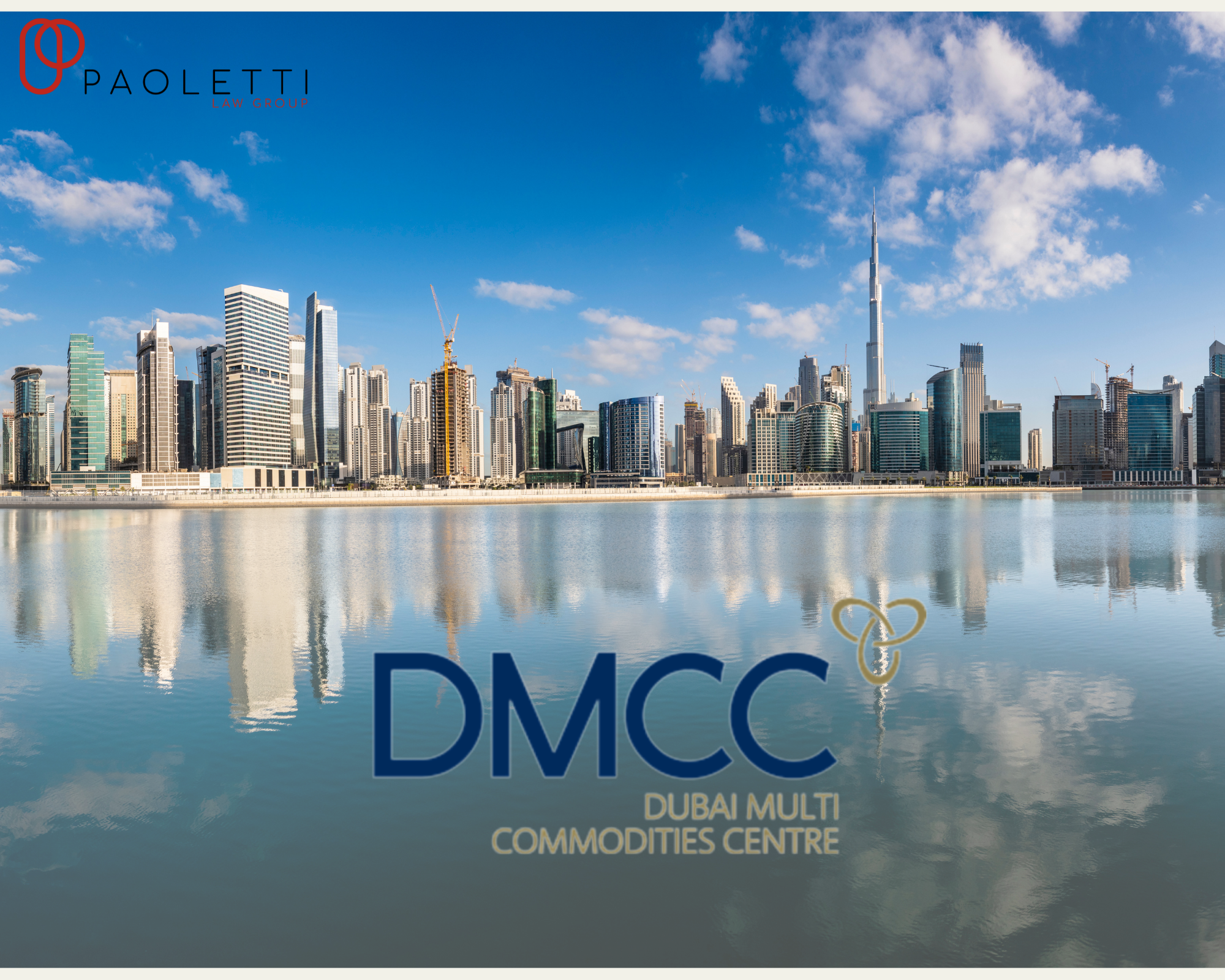 Dubai Multi-Commodities Centre, or as we all call it, the DMCC, is one of the top-rated free zones in the United Arab Emirates (UAE). DMCC has been awarded "Global Free Zone of the World" by the Financial Times fDi magazine seven times. The Free Zone has welcomed corporations of all sizes with open arms and this has made DMCC attractive to diverse business ventures from across the world.
DMCC provides features like the availability of full ownership options for expatriates, no income tax, and flexible as well as affordable property solutions that a business might require. The process of forming a new company or setting up a new branch in the DMCC is extremely easy and involves merely 3 steps that can take at most 2 weeks to complete.

The first step includes submitting the application to the online portal of the DMCC. The DMCC appoints a business setup executive exclusively for any person interested in setting up a business. The business executive makes the entire process familiar to the interested party and recommends policies of the DMCC which could be beneficial to their business needs.
The interested person gets a new online account in the DMCC portal where the entire application can be filled. The application has to be filled with certain important information about shareholders and the structural requirements of the business. One has to also mention the planned business activity, capital requirements, preferred business name, bank details, passport & visa information, and some additional information regarding the background of the party.

At this stage, you might also be asked to pay the application fee which is charged only once. Once the DMCC receives the request from the applicant, it conducts the necessary due diligence and will reserve the name of the company. This entire process takes up to 3-5 working days and the applicant is emailed the initial approval as soon as the process ends.

The next step involves the completion of registration which must be done through the same online portal. The portal gives options to select additional services and then the license and registration fee, after which an appointment must be made with the dedicated business setup executive to sign and submit the documents.

The third step involves selecting the office space from various options including sharing office space or a private office to work in. Upon the selection of the office, the DMCC issues the business license in two working days. This is the end of the official registration process for setting up business in DMCC.
The online portal account will help you to further manage all the company and employee services, including additional licenses, certificates, medical tests, visas, and transfers.
For assistance and information, please contact: