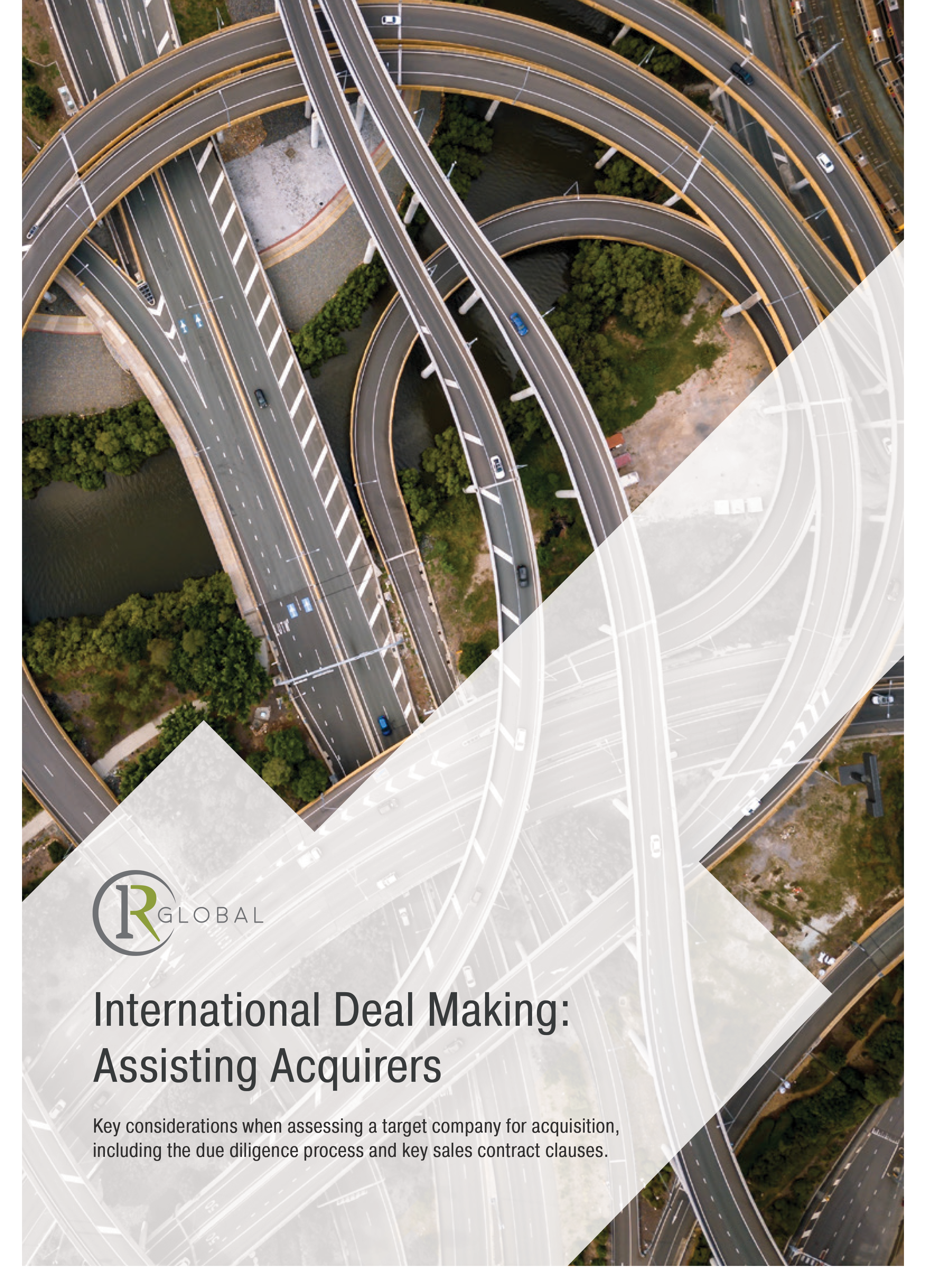 IR Global presents in the publication "International Deal Making".                                                                                                                         
Key considerations when assessing a target company for acquisition, including the due diligence process and key sales contract clauses.
Paoletti Law Group is a global legal and business services firm advising clients across the Middle East, EU countries and the rest of the world.                                          
They provide value adding and cost-effective solutions for national and multinational businesses in a wide range of sectors including corporate domestic and cross border transactions, finance, new technologies, construction, and oil & gas. Headquartered in UAE, the firm maintains offices in Rome and Shanghai, and grants its clients access to a worldwide network with operational desks in key jurisdictions around the world.
Tips for completing a successful
cross-border acquisition
Find the right partner in the jurisdiction you want to operate in. Previous demonstrated experience with M&A is essential. Transactional lawyers, as such, are not necessarily the right advisor for a complex M&A case.
Have a post-closing plan in place. This is more for the client to prepare, but it is desirable that we as lawyers teach the client that the due diligence process and even the transaction itself are only the starting point. These are delicate negotiations that could take weeks or even months to complete after the deal is closed.
Don't lose sight of the resources and costs involved. Due diligence can easily become an endless process in complex projects. Costs should be carefully estimated and agreed before work starts.